Cooperation mode of entrusted procurement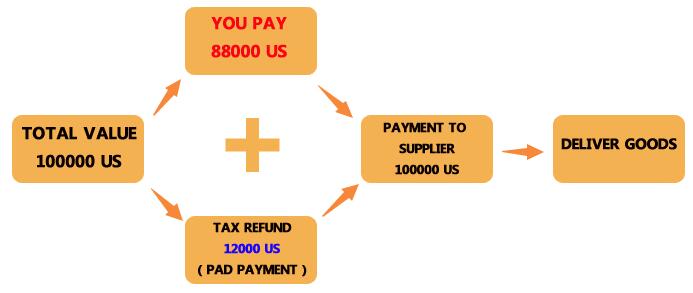 Cooperation mode of entrusted procurement
Introduction: customers use their own designated suppliers or high-quality suppliers recommended by us to determine product prices with suppliers and entrust us to purchase (realize RMB transaction).
Cooperation process:
1. The customer shall negotiate the product price (RMB price) and product quality with the supplier.

2. Pay the payment to our platform, contact customer service, issue the purchase notice, and inform the factory contact information. (if there is tax refund for the product, tax refund can be deducted from the payment)

3. The platform places orders to suppliers and arranges logistics related processes. Suppliers produce according to platform requirements.

4. After the completion of production, the goods are inspected and meet the requirements. The platform begins to load and declare for export.
---
FAQ:
Why do you want to entrust purchase through the platform?
Answer:
1. Risk reduction: it can greatly reduce the risk, so as to prevent problems such as unqualified products and suppliers' late delivery after receiving the deposit.
2. Reduce the price: we can prepare to purchase goods directly from the factory without any mistake, so as to avoid the price increase of intermediate trading companies at all levels. At the same time, we advance the payment of "refund tax" and "payment for goods".
3. Relieve capital pressure: we provide 100000-1000000 US dollars credit to high-quality purchasers, and you can pay for the goods after receiving the goods.
Commission purchase, financing, fees? How much is the charge?
Answer:
The bill collection standard of the entrusted purchase is 1US and 0.03rmb. If the goods value is 100000us, 3000RMB service fee will be generated.
Financing and advance payment for goods for 1-60 days shall be charged at 0.9% interest per month. In case of more than 60 days, the interest shall be charged at 1.2% per month.
Is there any other charge?
Answer:
We only charge basic service fee and advance interest. If there are other expenses, such as logistics fee and bank fee, we can pay them first and then the customer will reimburse them.